Cake decorating is a lot of fun, and it's something that even kids can get involved with. It's also a great way to have a nice activity where you can come together and socialize with friends and family. With some simple supplies and some time, you can make a cake that will be one of the most talked-about for your next birthday party or special occasion. To assist you in your endless endeavor of creative cake making, we've rounded up some easy cake decorating ideas for beginners that will result in a gorgeous, extravagant creation that you'll be proud to serve at your next event.
5 Easy Cake Decorating Ideas at Home
Here at How To Ice A Cake, we have lots of cake decorating ideas to get you inspired. If you're new to cake decorating, then why not try these 5 easy cake decorating ideas at home to get started.
1. Cranberry-Orange Cake with Lemon Glaze
Cranberries are tasty little treats and can make a great addition to a cake. This cranberry orange cake with lemon glaze is one of our favorites. The orange juice gives the cake and the frosting a natural citrus flavor that works well with the tart cranberries. To make this cake, all you need is a box of cranberry-orange cake mix, a can of prepared white frosting, orange juice, and zest, and a bag of fresh cranberries. The best part about this cake is that it's super simple to make and demands nothing more than a little creativity to get the design just right.
2. Frosted Walnut Layer Cake
Layered cakes are just so elegant and classy. This frosted walnut layer cake is an excellent choice if you're looking for something that looks a little more sophisticated than a regular cake. Plus, the walnut gives it a really unique and tasty flavor. This cake is sure to impress and is a great addition to any special occasion. To make this cake, you'll need walnuts, a box of chocolate cake mix, a jar of blackberry jam, a container of ready-made white frosting, and a container of ready-made frosting. Don't be afraid to try new flavors with your cake. This is a cake that's perfect for the true culinary connoisseur.
3. Chocolate-Cherry Brownie Cake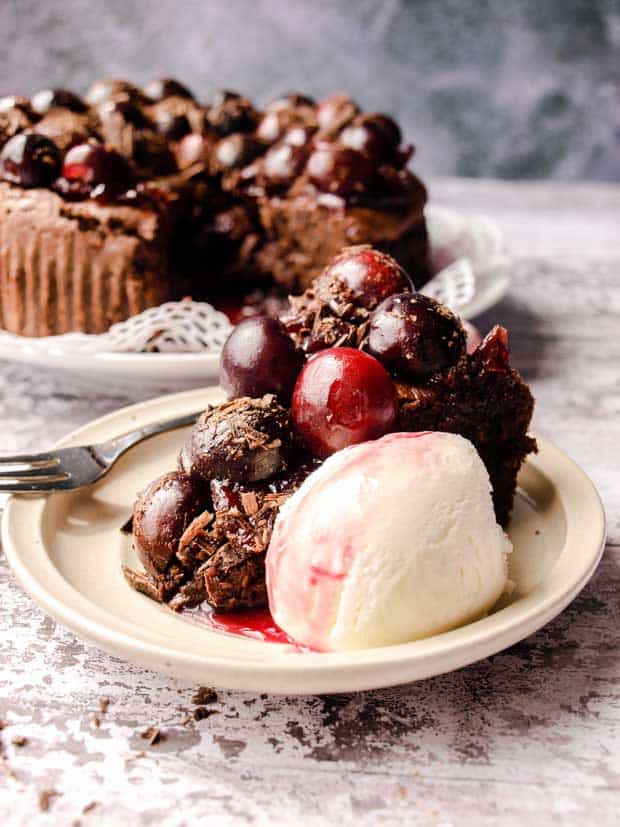 You've always wanted to make a brownie layer cake but haven't quite been able to decide on a recipe. This brownie cake is sure to satisfy your craving for this chocolatey treat. To make this cake, you'll need a box of chocolate cake mix, a box of cherry brownie mix, and a bag of chocolate chips. When it comes to brownies, chocolate is definitely king. And this is no exception. First, you need to make your brownie mix and then layer it with the chocolate cake mix. The addition of the chocolate chips on top gives it that perfect finishing touch.
4. White Chocolate-Peppermint Cake
Cake decorating doesn't have to be difficult or fussy. Simple decorations can go a long way. And you can put your creative icing to work on a cake like this white chocolate-peppermint cake. The peppermint leaves give it an elegant look, but the basic shape of the cake makes it easy to recreate. The inside of the cake is filled with white chocolate and coconut to give it a creamy texture and flavor. This cake is perfect for any special occasion. You can also replace the peppermint leaves with red and green decorating frosting and use green and red food coloring to make the frosting a red and green swirl pattern.
5. Chocolate & Stout Layer Cake
If you're a lover of beer, then this is the cake for you. This malted chocolate and the stout layer cake is a combination of two of the tastiest treats around. The sweetness of the malt powder and the fudgy chocolate make this cake the perfect dessert for any occasion. To make this cake, you'll need a chocolate cake mix, malted milk powder, cans of chocolate frosting, a can of chocolate frosting, a bottle of beer, and some chocolate chunks. This is a super simple cake to make, and it will be a huge hit.
Final Words On Easy Cake Decorating Ideas
From a nice chocolate cake to a popular layered cake, the possibilities are endless, and the possibilities are great. So, don't be afraid to try something new, give these cake decorating ideas at home a try and make your next special occasion one remember.